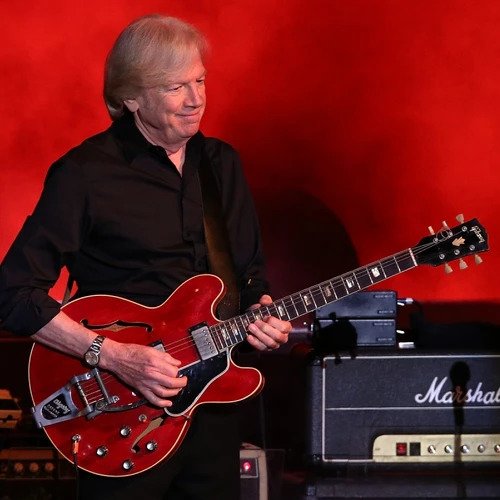 Sun, Apr 01, 01
Well the Eiffel Tower at the Paris Hotel is not life size after all but half scale, as is the Arc de Triomphe. Never mind they're still impressive. So is the theatre in the Paris that we performed in. With a nice sound and ambiance as well as excellent dressing rooms, it made our stay there a pleasure. It was also nice to see so many familiar faces. Maybe we have found a new home in Las Vegas after the closure of Circus Maximus.
Everyone is in good spirits on this tour and so far the gigs have been excellent. We're going to see the Imax film in Atlanta which was the first place on the tour where we could find it showing. Apparently it's going very well and the reviews have been great. The soundtrack CD is out towards the end of April on ARK 21 records.
There is lots to talk about on this tour - new projects of course, and also how to protect our past recordings, and make sure they will always be available. It's wonderful to know people still love the songs from our early albums. I listened to them on vinyl recently, when I moved house and they invoke the same feelings in me as they did when we recorded them. I wouldn't change a thing.
As you may know we end this tour playing on a cruise ship to a corporate audience, and although I'm looking forward to it I'm also feeling some trepidation, as I haven't been on a boat that big - ever. The only big boat travelling I've ever done is to the Isle of White, [3 times] and from Dover to Calais a few times in the sixties, sitting on my amplifier. Anyway I'll keep you posted and hope we all stay seasick free.
Give me a bus, train or car anyday. Hope you like "We Can Fly" and "Water"
Love Justin