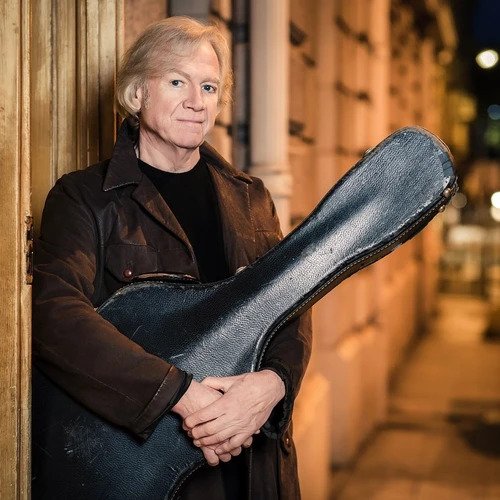 Tue, Jan 01, 02
From Justin: Happy New Year! 2002
January 2002
Happy New Year!
It looks like this year is going to be a really busy one. I'm back in the studio in a couple of weeks, first of all to sort out the guitar tracks I put down in a week of purely acoustic and electric guitars before Christmas, and then to start on the remaining songs to be recorded for a new Moodies album. We're so pleased with the way things are going so far. I've always loved studio work and It's even more precious to me now in these times of uncertain record company deals.
Will we be doing any of the new songs on stage in these upcoming tours? I don't think so. I've always thought it best to wait until we can promote them properly and fully. The song 'Strange Times' was of course the exception (and 'Days of future passed'... We didn't have an album deal at all then). Having said that I sometimes fancy the idea of playing just new songs in a concert one day. I'd have to run for cover if I suggested a months solid rehearsal though.
I'm very much looking forward to being back on the road in March and I'm so glad we are starting at the Paris in Las Vegas. The last time we played there we had a great turnout every gig and the Hotel treated us so well, the whole thing was a pleasure. Will Tahoe still be cold in March? I suppose it will. If it comes to that will Vegas be warm? These are the questions that concern some of us when packing for a tour. Some, like me, try to take their world with them, others just a change of underwear. I'll leave you to guess who does what in the band. Lovely Sue Shatock was famous for bringing more luggage than anyone I've ever known, and I always admired the way she would never be short of anything on the road. On the other hand Mike Keys travels really, really light.
I spent a few special days over Christmas in my beloved Cornwall, managing to walk on the beach on Christmas day. Sometimes I'm almost tempted to chuck everything and just disappear in Cornwall's beauty and mystery (I have to tell you that there was a time, in the Seventies, when I was close to doing just that). But, the feeling passes when I remind myself of how many songs and gigs are left to play and how much fun is still to be had.
There are quite a few projects and proposals to consider coming through at the moment. More info of course if things get firmed up.
In the meantime a very Happy New Year.
With Love
Justin