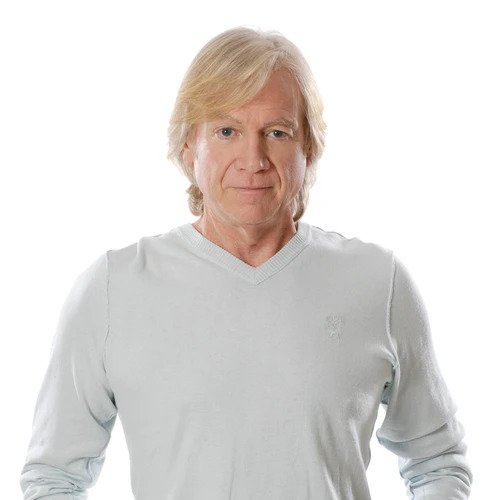 Tue, Jul 07, 15
"I love the feeling after a show, if it has all gone well. My solo show has a closer together vibe afterwards because we are fewer people – but I love that time. I always did. I think it's a huge release of the tension that builds through the day as the show draws near."  Read more answers from Justin…
1. You've just finished a full band tour in the USA, with another in Europe/UK, then a solo tour in each of these locations….how did you manage to not get booked up in the last 3 months of 2015?
Who says I'm not booked up?
2. It was nice to see you sit down with Ed Bernstein again, any chance that the 2 of you will do a cd review together for Spirits (or Spirits II), similar to what you did for The View From The Hill?
Ah, I had forgotten that. Ed has been a friend for many years and it's always lovely to see him. Maybe when I'm back in Vegas we can spend some more time and make something together. Thanks for the idea.
3. Have your 'home' guitars been handling the changing conditions well on the road thus far? Any mishaps?
It's a kind of shock for them actually – leading a different life – but they are holding up fine. I had to get tougher cases for them, as the regular cases were not standing up to the wear and tear of the road.
4. Is there a particular guitar in your acoustic arsenal that you most look forward to playing more than the rest?
I got a small 6 string Taylor last year that was made in the 1980's and it's such a sweet, harmonic guitar. Yes, I do look forward to playing that.
5. Will Mike Dawes have his own set to open the UK shows, as was being done in the US?
You bet.
6. Do you think your solo shows in the UK could attract a slightly different audience than those who would normally attend Moody Blues shows?
That's been my experience in the USA.
7. Which audiences 'heckle' and/or spontaneously speak to the band while they are onstage the most, Americans or Europeans?
The Americans of course. But in all these years I have never heard an offensive heckle at a concert. Only nice good vibes.
8. What was the nicest or funniest thing anyone ever shouted up to you or the band during a performance?
"Can you play Wild Thing?"
9. Would you compare how you feel at the end of a Moody Blues show with how you feel at the end of one of your solo shows?
I love the feeling after a show, if it has all gone well. My solo show has a closer together vibe afterwards because we are fewer people – but I love that time. I always did. I think it's a huge release of the tension that builds through the day as the show draws near.
10. Who was the audience, the very first time you performed music for someone other than yourself?
I think it would have been with a group called 'The Kestrels' that was formed at school when I was 10 – at a school or church social evening.
11. How did the Moody gig at Glastonbury Festival come about? Is everyone excited about playing there?
Michael Eavis's agent got in touch with Live Nation (our UK agent ) and they asked us. Yes. I'm looking forward to it.
12. Will you and the band have time or opportunity to watch other artists at Glastonbury?
I will, if I have the opportunity, yes.
13. What motivates you to get out of bed in the morning?
Can't sleep.
14. In songwriting do you aim for the never-ending pursuit of perfection or is it better to strive for completion?
I just try to do something that I like to play and that moves me emotionally.
15. What is it difficult to resist overspending on; besides guitars?
Nice clothes.
16. When did you first know you were a professional musician?
I knew I wanted to make a life in music from about 10 years old – but I realised I was a professional musician when I could stay in bed in the mornings at 17!
17. Were you popular with girls while growing up?
Yup   –  and, well… they were popular with me.
18. Have you heard "Gypsy" attempted (read: murdered) by an Alabama surf-music band ! (Ellen &) The Shandells on the LaSalle label in 1970 (who were briefly signed to London Records); done with a Hammond organ (it's on youtube)?
I just listened to it. I hadn't heard it before. Nice voice.
19. Do you find that recording nowadays is not done in the studio where you can be creative but in a control room with an engineer or producer looking over your shoulder?
Recording isn't like that. It doesn't matter if you're in the control room or studio it's still creative.   And no one looks over my shoulder or tells me what to do. I share with Alberto and we are a great team.
I believe that you can do most creative things at home. I am, and always was, prepared and I respect precious studio time. I detest time wasting in the studio or using it as a place to blindly search for ideas. And if there are other musicians there it's not fair to keep them waiting, to be indecisive or expect them to write it for you.  I never liked that kind of thing.  I think someone should lead a session and if I'm working with other musicians I love their contributions if they are genuinely in the spirit of the song  and I want them to feel confidence in me and to feel in safe hands – but the song is all and we must all bring that to the fore. I love a groove – subtle or hard – and that will often give a wonderful safety net to a song. But you will get tired of even wonderful groove to a mediocre song very soon.
20. Regarding the unseasonably cold weather such as that during the last USA Moody Blues tour (even having to move Red Rocks show to Denver Coliseum) am assuming it adversely affects one's guitars but how about one's singing voice?
Yes, it absolutely affects the guitars – they don't like it and quickly go sharp. (Curiously the Flute goes flat – the opposite of the guitars). But singing in the cold is not comfortable either. Warm is nice for my voice – but the guitars go flat.
21. What's the biggest wrong impression people have you of you, do you think?
Ah…now I'll let you into a little secret.      No… sorry.. I've changed my mind.
22. Any particular voice warm-ups you do before a show?
Have a cup of tea!
23. Is it your view that someday doing "Dawning Is The Day" live onstage would work well?  We'd so love to hear that one live; the chorus alone would be spell-binding.
Thanks for that kind thought. Maybe in a solo show.
24. What was just about the best day of your life; both musically and personally?
Getting my first guitar when I was 10. I was so thrilled when I came back from two weeks summer holiday with my parents and the guitar had been delivered to our neighbours in Swindon. It came from Headquarter and General Supplies and we paid in installments. It was £2.10 shillings. I loved it. It was everything I hoped it would be.
25. Are you still puzzled that the beautiful simplicity of "Nights In White Satin" is so powerful?
In Europe there are quite a few versions of it and I'm often in stores and the Georgio Moroder (Prada) or the Deodato version will be playing. That's odd, and it always takes me a minute to realize what it is. I'm not puzzled but yes, its simplicity is often demonstrated better in other versions.
26. How does an artist keep control of success rather than success keeping control of the artist?
We have all had plenty of failures too. That'll keep you grounded.
27. Have you been able to find the time for crafting more songs for another solo album, we fervently hope? Or do you have several songs all done waiting to be heard?
I have a few demo's that will get recorded properly soon I'm sure.
28. A few years back you said you felt social media was 'voyeuristic'; has your view of it changed?
Nope.
29. So many fans love the band's album "The Present"; what's your view of it these days when you think back on it?
It was a long, undisciplined and difficult album to make – one track alone took 7 weeks – dreadful. I can't yet disconnect the unpleasant memories of the sessions from the music. Thank goodness I met Tony Visconti soon after and we returned to some proper recording.
30. What's the worst thing and the best thing about touring?
When the travelling is long and uncomfortable and the dressing rooms are dirty –  and when the travelling is easy and efficient and the dressing rooms are clean
31. Was there a connection, however small, between The Moody Blues and Ricky Nelson years ago?
We met him when we were making Octave during the first sessions for that album at the Record Plant in LA.
32. Could you tell us a bit of the story behind "The Actor" which is sorely missed during your live shows?
Late at night, the road outside in Bayswater quiet for a while, all alone in the world (for a bit), being in love but struggling with relationships.
33. What is one of your secret on-the-road habits?
What's the point of telling; then it wouldn't be a secret?
34. How was it co-hosting your recent PBS show/event in Minneapolis? (your new exclusive-to-PBS dvds are incredibly good!)
It was a lovely time. The people at the Minneapolis station are wonderful, enthusiastic, thorough and true professionals. It was an honour for me to work with such a great team.
35.Your amazing "Spirits of the Western Sky" solo cd has such a great diverse mix of music on it; how do you choose which tracks to include, how many, and in what order to place them?
Alberto and I chose the tracks we loved most – it's as simple as that. We tried several different running orders and the final one was by far the best. Thank you.
36. Are you still running?
Jogging.
37. Are you/were you a fan of the tv show "Dr. Who"?  Back in 1985 you and John Lodge participated on a charity single to bring the show back called "Doctor In Distress"; sometimes you see in the press the erroneous statement that you & John wrote that song.
Actually, I never was a big fan of the show. The recording just seemed like a fun thing to do. I kinda wish we hadn't as the record was lousy.
38. Have you finally acquired a turntable and do you listen to vinyl albums?
I listened to all our recordings that were originally on vinyl with Alberto when we were remastering. They weren't better  on vinyl, the were just different. The tape was the best.
39. So many people say their favorite song from your solo album "Spirits of the Western Sky" is the song "The Western Sky "; did you feel the power of that song upon its completion?
While I was writing it and when I play it, yes. It has great meaning for me.
40. Do you feel songwriters are more akin to fiction writers or non-fiction writers; neither or both? – all three of you painting wonderful characters, travels and adventures.
Fiction mostly. Some songs are biographical – not all. And some are stories that I find out later have truth in them.