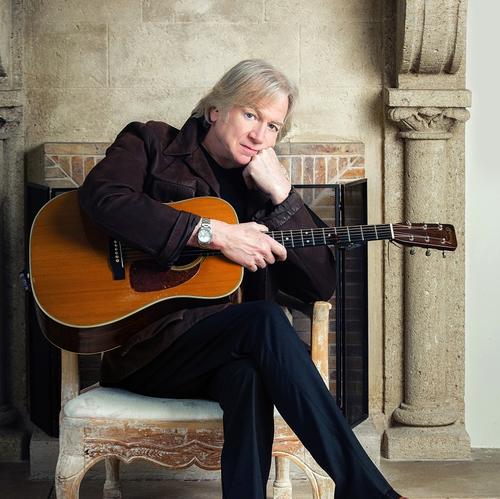 Tue, May 10, 16
Justin Hayward Says He'll Be Performing "Lovely" New Song During His Upcoming Solo Tour
www.abcnewsradioonline.com Moody Blues frontman Justin Hayward heads out on his latest U.S. solo tour on Wednesday, May 11, in Plymouth, New Hampshire. The 69-year-old singer/guitarist's trek has been dubbed the Stage Door tour, which is named after a tune from his 1975 debut solo effort, Songwriter.
Hayward tells ABC Radio that fans coming out to his new shows will get to hear him perform a brand-new song that he co-wrote with frequent collaborator David Minasian that premiered at a special Q&A event held last night in Cambridge, Massachusetts.
"It's something that David and I did together with Alberto [Parodi], my producer," he explains. "And needless to say, it's a lovely piece of work, in our opinion."
Minasian also directed an accompanying video for the song that debuted at the Cambridge event. In addition, the clip is featured on Hayward's recently released new solo DVD, the Minasian-directed Live in Concert at the Capitol Theatre, which will be sold at Justin's forthcoming tour stops.
As for what else he plans to play during the trek, Hayward tells ABC Radio, "There'll be things from most of The Moodies' albums, and certainly some things that we've never done on stage before with The Moodies. And, of course, the songs from [my 2013 solo album] Spirits of the Western Sky." Justin says he also may include Stage Door in his set.
"It's not the greatest song I've ever made," he maintains, "but there was lots of family and friends on the record, and it's a lovely sort of fun thing."