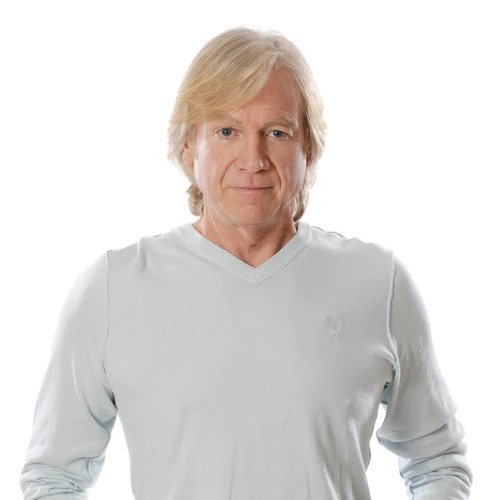 Fri, Oct 28, 16
JUSTIN HAYWARD: An EXCLUSIVE interview!
QUESTIONS:  
While The Beatles, The Rolling Stones, The Who and The Kinks may have received more press coverage over the years, there is no denying that The Moody Blues are one of the greatest British Rock bands of all time. From their rough and raw R&B roots in the mid '60s to their Symphonic Rock masterpieces in the latter part of that decade, The Moody Blues reinvented themselves while also inventing Progressive Rock. Their continued success throughout the '70s, '80s, and beyond has ensured that new generations of fans have been able to experience their well-crafted Rock and Pop first hand. The simple fact that they are not in the Rock & Roll Hall Of Fame is an embarrassment to Rock Music itself. One of the band's driving forces, Justin Hayward, composed and sang the band's biggest commercial hits ("Nights In White Satin," "Your Wildest Dreams," "Tuesday Afternoon," etc.) and has managed to balance a solo career in between his Moody Blues commitments. Hayward remains an exceptional songwriter nearly 50 years after he scored his first Moodies milestone ("Nights In White Satin") and is arguably one of the finest vocalists in British Rock/Pop history. Though not a prolific artist these days, Hayward's solo material is just as emotionally powerful as anything he has released with The Moody Blues. Under-appreciated by mainstream press for too long, Justin Hayward certainly deserves to be mentioned in the same breath as Ray Davies and Pete Townshend if not Jagger/Richards or Lennon/McCartney.
Released just weeks apart, there are two Justin Hayward titles that focus on his solo material… with just a pinch of The Moody Blues to entice you. The first, ALL THE WAY, is a CD that collects fifteen solo recordings and offers a great introduction into his non-Moodies catalog. The second release is a most excellent DVD, LIVE IN CONCERT AT THE CAPITOL THEATRE. Filmed in 2014 during Justin's tour for his SPIRITS OF THE WESTERN SKYalbum, the DVD finds Justin in great form performing solo and Moodies hits with equal amounts of love and passion. Aided by guitarist Mike Dawes and keyboardist/backing vocalist Julie Ragins, this trio breathes new life into Hayward's back catalog including some of his biggest and best-known tracks. To see an artist perform a fifty year old song with as much conviction as a new composition is inspiring.
Expertly captured by director/film-maker/composer David Minasian, LIVE IN CONCERT AT THE CAPITOL THEATRE is a warm and wonderful experience to behold. As an added bonus, the DVD features the video to the brand new song "The Wind Of Heaven," which is also featured on the ALL THE WAY CD collection. The beautifully photographed "Wind of Heaven" music video, co-directed by David Minasian and Trinity Houston, is a prelude to an upcoming major motion picture by the same producing duo. The song itself is a rare collaboration for Justin who co-wrote the epic piece with David. Justin, who readily admits he's never really been successful writing with other people, believes "The Wind of Heaven" to be one of the nicest things he's ever done.
Stephen SPAZ Schnee was able to spend some time chatting with Justin Hayward about the new DVD, The Moody Blues and more…
STEPHEN SPAZ SCHNEE: How are you feeling about the release of the LIVE IN CONCERT AT THE CAPITOL THEATRE DVD and the reaction to it so far?
JUSTIN HAYWARD: The show is a real pleasure for me. I'm working with the two musicians that I treasure most in my life – Mike Dawes and Julie Ragins. They are the best musicians I've ever played with on record or anywhere. It's a joy every night to be with them. I'm very pleased that David took this opportunity to record and film this show. I'm so glad he did.