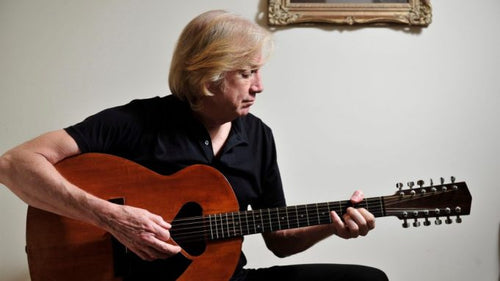 Wed, Jan 01, 03
From Justin: Special event
January 2003
I was thrilled last night to be part of the World premier performance of the GAIA world music project, that we performed at the Palais de Festival in Cannes as part of the Midem music festival, which is on all this week. What a great show!
I do hope the video of it is of good quality, because it's only this morning that I have realised what a special event this was. Up until the performance I was so concerned with learning the words, to a song that was not written by me, as well as playing the right chords, making my entrance and exit right, and all that kind of backstage stuff (which is always a bit risky in France, they are not always the best organisers, compared to the Moodies very professional team anyway). But in the end it was brilliant, and I woke this morning feeling elated, if a bit hungover.
In the show, and of course on the album were Billy Preston, who really got the crowd going with his energy and soul. What a privilege, appearing on the same stage as a legend of so many great recordings. I wondered if he ever gets fed up with people always wanting to talk to him about the Beatles), Heather Small, originally from the group M.People, a shy girl with a fabulous voice, Jeremy Spencer, one of the original (?) guitarists from Fleetwood Mac, and it was lovely being with him and playing with him. I knew him well years ago, and we so spent a nostalgic couple of days together going down memory lane. He has such a gentle way about him, just as he did all those years ago. Before this weekend, I last saw him in a dressing room at a Moodies show in Dallas in 1971, but the years just melted away.
Also on the bill were guys from Supertramp, Fairport Convention, some wonderful gospel singers on back-up vocals, and conducting the orchestra Lee Holdrige, famous for his movie scores and his work with Neil Diamond. He told me how much Days Of Future Passed influenced him and Neil, and led to them doing Jonathon Livingston Seagull. But, of the many great artists on the show it was Okna Tsahan Zam from Mongolia who was the star on the night. He sings in an ancient and mystical way, where he is able to sing two notes at the same time, one a drone, and the other a harmonic with which he creates a tune, and despite inspecting him closely over the last few days, and even holding his chest (it's OK he let me, when he stopped laughing) I could still not figure it out. It is truly magical, and if you ever get a chance to witness this ancient art please take it. Also, check out the website for GAIA.... http://www.gaiaevent.com (currently being updated).
I'm looking forward to the next tour and it is our intention to try out a few different songs on this run before we get to a big Summer tour (hopefully) this year.
Universal/Decca still seem to be inching towards the re-release of my early solo albums, and I do so hope that the next few months sees them back available again, and not just for my sake but for Tony Clarke and all the musicians and friends involved.
I shall be doing another Question and Answer thing soon on this site, which will be fun. The wackier the better I say.
Lots of love,
Justin
I found this poem recently:
BC:AD
This was the moment when Before
Turned into After, and the future's
Uninvented timekeepers presented arms.
This was the moment when nothing
Happened, Only a dull peace
Sprawled boringly over the earth
This was the moment when even energetic Romans
Could find nothing better to do
Than counting heads in remote provinces.
And this was the moment
When a few farm workers and three
Members of an obscure Persian sect
Walked haphazardly by starlight straight
Into the kingdom of heaven.
U.A. Fanthorpe
If the things I really love - water, the sun, love - could be bought, I'd have been ruined long ago.
Picasso.