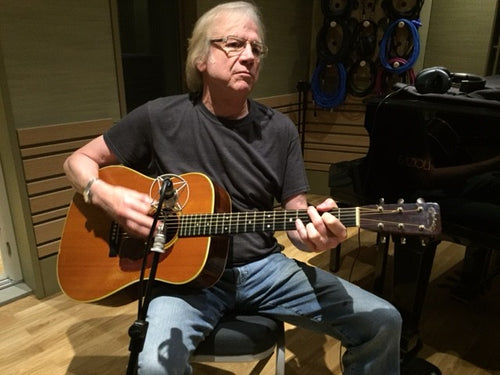 Sun, Aug 01, 04
August, 2004
I do hope everyone who travelled to Monaco made it back home OK, and that all of you who came enjoyed the South of France and The Principality. I can't begin to tell you what your presence meant to me. The Salle des Etoiles was truly lifted by your enthusiasm and feeling for the music to a level I have never witnessed before.
It was a night of magic, and the town has been buzzing with word of the Moodies and their fans ever since. Prince Albert and Princess Caroline were there, and after the show they came to visit in my dressing room. They were full of talk of how they remembered the music and songs from their childhood and teenage years. It was brilliant, they were brilliant, you were brilliant and the group wasn't bad either.
The reception at the Negresco in Nice the following afternoon was very emotional for me in that my heart is always touched that people would care so much to come so far to give their support and love. Everyone I meet is special and unique in the way they express their feelings and share their thoughts. I'm putting together a video of the reception, with footage from the night before, that will be available to all soon. I also never forget
those who couldn't make it here. Thank you.
We had spent the week before the Monaco gig in the Azores, and late on the Friday night there was a real concern that some of us, or the gear, would not make it to Monaco in time, and I am full of admiration for Mark Hogue and the crew for the way they came through while planes to Lisbon and Nice were being cancelled all around us. Terciera was a tough gig for them and they delivered exceptionally well.
There are quite a few offers coming in at the moment (could the Monaco vibe have something to do with it?), and if just a couple firm up, next year could be an exiting one.
Now my thoughts are turning to the UK again and the prospect of a bus tour up and down the motorways. October in England can bring four seasons in one day and the mood can go from one of mad hilarity to gloom very quickly. But, I'm sure it will be another wonderful adventure, and the band is playing so well at the moment I just want to share it.
I am also hoping to announce the date and time of our on-line chat very soon, and I'm looking forward to the spontaneity of it and the odd wacky question.
I'll be in Genoa soon to visit Alberto in his new studio. I know as soon as I walk in I'll get the yearning to record some of the new music. In the meantime there are gigs to be done and precious moments to experience.
That's what performing live is all about I believe. To 'be' in the moment.
Love
Justin
If there were dreams to sell,
What would you buy?
Some cost a passing bell;
Some a light sigh,
That shakes from Life's fresh crown
Only a rose-leaf down.
If there were dreams to sell,
Merry and sad to tell,
And the crier rang the bell,
What would you buy?
from Dream Pedlary by Thomas Lovell Beddoes