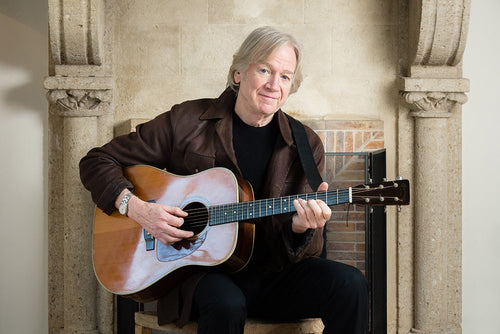 Thu, Feb 01, 01
From Justin: Exciting projects
I would like to thank everyone for their fan mail since my website has gone up. I love your enthusiasm for my music and always welcome questions. I apologize for not getting any responses up yet, but with the holidays and my latest project "Journey Into Amazing Caves" (a soon to be released IMAX film) I have been quite busy. I still haven't had time to set up my new (first) computer, and hope to be getting to that soon. I will then answer some questions that have been put on the website and try to do this on a somewhat regular basis.
Again, thank you for all your support and I hope you are all enjoying the website. To update you on what I've been up to, here's some news about my latest project...
January/February 2001
Just when I thought I had finished working on the IMAX project, they have asked me to do some more. Still, if this last bit is as enjoyable as the first sessions, it will be worthwhile. The film is called 'Journey Into Amazing Caves' and it follows the adventures of two girl cavers as they explore previously unexplored subterranean caves from the Arctic to the Antarctic. There are two new songs 'Water' and 'We Can Fly' written by myself and John and recorded at Mulinetti in Italy with Danilo Madonia and Alberto Parodi. I have also played lead guitar, electric and acoustic, all through the soundtrack which is based on our own Moodies themes. I've had so much fun contributing to such an interesting and worthwhile project and I think I'll take a gang of pals to the IMAX theatre in Waterloo in London when it comes out.
As many Moodies fans will know we are on the road again in April starting at the Paris Hotel in Las Vegas on the 5th. It will be great to be back with everyone again and as the tour stays in the south, I hope the weather will be kind to us. The DVD of the Albert Hall is being very well received and I'm always pleasantly surprised to see it in stores here in Europe. I am a fan of DVD now and as Alberto has a system for mixing 5.1 surround sound, it seems a bit of an anticlimax going back to normal stereo.
There are a few exciting projects and ideas on the horizon and I'll try and give more info as things firm up.
Love,
Justin
P.S. - I found an old Telecaster in a shop in Italy and fell in love with it right away. I've played it almost exclusively on our Caves film. It's an early sixties model and has a great instant sound. I'm sure it will feature on more and more new recording. My 335 is still No. 1 though.