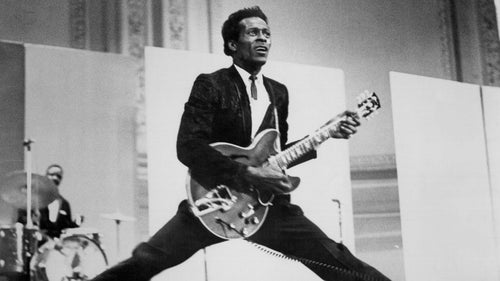 Sun, Mar 19, 17
Chuck Berry, Rock 'n' Roll Pioneer....
"I bumped into Chuck Berry at an airport in the USA in the late 60's. I was carrying my Gibson 335, which I always took in the cabin with me.
He put his Gibson 355 on to the belt to go in the hold.   I said "Aren't you worried it will get smashed?". He said "I'll just get another one"."
Justin Hayward Read About Chuck Berry in this NY Times Article HERE