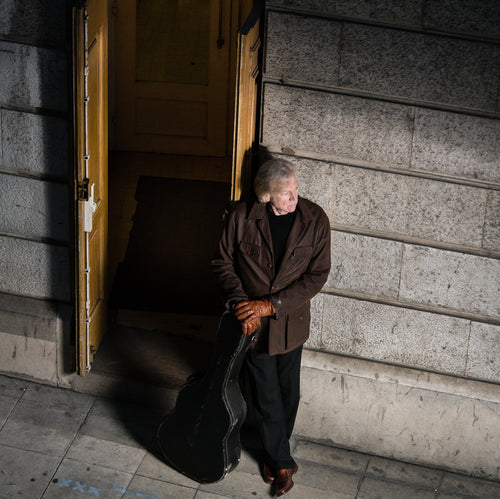 Fri, Jan 13, 17
Win an exclusive spot in the Justin Hayward PHOTOPASS workshop on Feb. 9!
Enter the Justin Hayward of the Moody Blues PHOTOPASS contest by clicking here!  You could win the chance to photograph Justin Hayward of the Moody Blues in the intimate setting of Musikfest Café presented by Yuengling in Bethlehem, Pa. on Feb. 9.
The Justin Hayward PHOTOPASS workshop is a unique opportunity to learn the ins and outs of concert photography with veteran photographer Brian Hineline, who has photographed hundreds of concerts over the past 17 years for Rolling Stone, The New York Times, Time Magazine and more.
The winner will take part in a 60-minute workshop at the Banana Factory's Olympus Digital Classroom, where they'll learn tips and techniques from Brian for taking fabulous concert photographs. After completing the class, they'll visit the Musikfest Café to enjoy exclusive photography access during the first three songs of the concert featuring Justin Hayward, vocalist, lead guitarist and composer for the legendary Moody Blues.
All proceeds from this workshop benefit ArtsQuest's Artists and Arts Education Programming Funds, which help to support the 700 free concerts at Musikfest and SteelStacks, as well as ArtsQuest's educational programming for young people.
Please note: This class includes one ticket per student to the Justin Hayward show. If you want additional tickets, they can be purchased by phone only at 610-332-3378 (Monday-Friday, 10 a.m.-5 p.m.).
In case you missed it up top, you can enter to win the Justin Hayward PHOTOPASS contest by clicking here. The contest runs from Jan. 9-20, 2017.