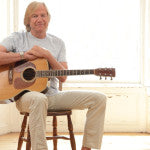 Tue, Oct 14, 14
The Moody Blues' Justin Hayward Talks Music and Showbiz – Whine At 9 - Episode 222
The show that puts showbiz on the couch!
Whine At 9 is the weekly entertainment podcast featuring fascinating conversations with celebrities and showbiz insiders.
Join host, clinical psychologist, author and humoristDr. Nancy Berk as she digs a little deeper into show business, strategies and success. Like your best friend with credentials, Nancy showcases some of Hollywood's most intriguing personalities and highlights their positive messages in the process.
Read more about Whine At 9 guests in Showbiz Analysis, Nancy's online column for Parade Magazine.
Listen to Whine At 9 below, on iTunes, or onStitcher Radio.
The Moody Blues' Justin Hayward joins Nancy to discuss his journey with the legendary band, penning the mega hit Nights in White Satin, his current solo tour, and the upcoming Moody Blues' tour. Listen below and read more in Nancy's online column Showbiz Analysis for Parade Magazine.
  Standard Podcast [22:02m]: 
Play Now
 | 
Play in Popup
 | 
Download