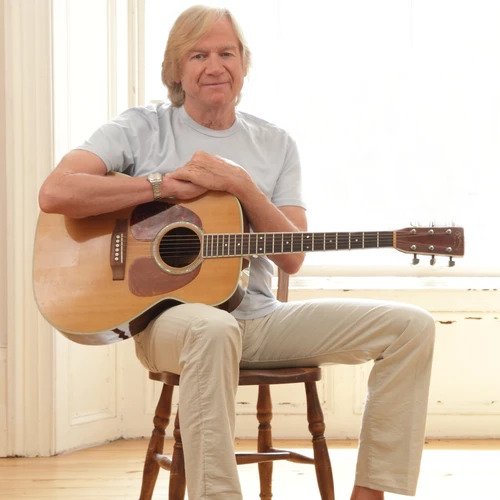 Thu, Oct 15, 15
New ideas, new places, and new music…Justin Checks In.
I never know quite how to express this – but here goes:
To all those fans (is 'fans' the word? because you are much more than the word implies) who have been with me through my solo tours, I can't tell you what it means to me to see you there, and to share our evenings of music, good vibes and joy together. It's a privilege – not only for me but also for Mike, Julie, and particularly Steve at the F.O.H who is closest to you all.
When we walk out on stage and see familiar faces we always feel that we are in safe hands, and even if the rest of the crowd are not always of one mind, we know that my little group of friends (and musicians) is.
There is always a time during the writing of a song that I am acutely aware of considering what it means to the listener, and it's a fact that the people who a there at the gigs regularly, sometimes on whole tour, are in my thoughts.
It's only when I get home and reflect on how lucky I am to be able to share the music we love that I become kind of 'homesick' for the road.  I know our reasonably organised 'group' journeying is often much easier than the efforts of the fans to get to the gigs and to always look gorgeous (I don't know how you do it – but you always do – and it's brilliant). I do wish we were all still 'Out There Somewhere'. but c'est la vie – we have to take a break sometimes – and I know that you have families, responsibilities and commitments outside of our music together, just the same as I do.
My solo show is the perfect balance to the Moodies big production and it's a joy for me. Because of devoted followers my solo show is really building, and just about every promoter at every gig we've played has asked us back. I can't wait. Will you be there? I do hope so.
We really love the venues we play on my solo tours – particularly the ones with great food and a nice drink. Our welcome at each gig is much more personal than at the bigger Moodies venues and the backstage services are more comfortable. I think artists value that, and then they take more care while they are in the dressing rooms and backstage areas. The kindness shown to us is very special. Whoops – here I go wishing I was out there again!
I'm going to spend much of the next couple of months exploring new ideas, new places, new relationships and new music.  I'm sure something good and worthwhile will come along. Sometimes moves are so obvious that I don't see them, but I'm optimistic of course.
I had a small flood in my music room while I was away on the road – there were some terrible and dramatic rainstorms through the South Of France – but although some of my guitar cases were affected, the guitars inside seem to have come through unscathed. I'm still in the process of testing all my keyboards and monitor/mixing equipment. So far so good! Like life really.
Love,
Justin