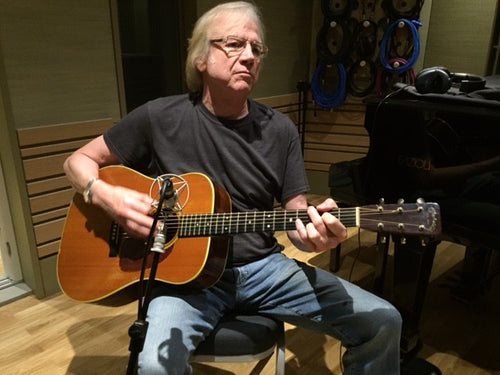 Thu, Nov 19, 15
Justin checks from his recent recording session...working on a song for a movie.
One with my Martin D 28 (1950's), one of the most beautiful guitars in the world , and another of it sleeping in it's case.
 Also my Tom Anderson after it played a solo..
 Then in the control room with Fender 'Blackie', my VG8 plus keyboard etc.