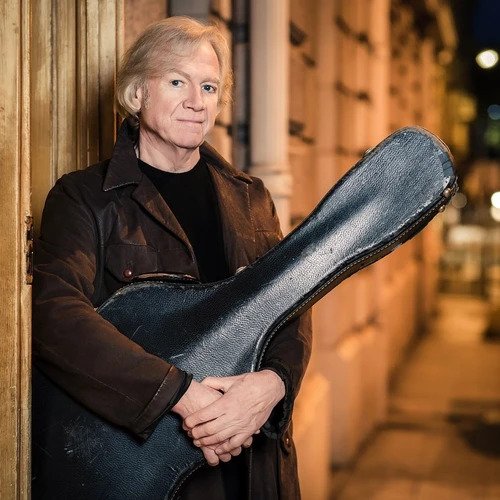 Mon, Jan 11, 16
Justin Hayward: 1on1 with Mitch Lafon
The legendary Justin Hayward of THE MOODY BLUES joins Mitch for episode 184 of One On One With Mitch Lafon. Justin discusses 'The Story Behind Nights In White Satin' documentary, the band's legacy, the upcoming 'The Moody Blues Cruise III', making new music, touring, the Rock N' Roll Hall Of Fame and much more.
Quotes from the interview:
On how much longer they will tour: "As long as we can stay healthy. It's really rewarding to be able to try and create a little bit of magic in a room in a live performance. It's like a kind of drug, you know. It's not something I easily want to give up."
On the Rock N' Roll Hall Of Fame: "If the group had finished (as it nearly did) in 1974, we'd be in the Rock N' Roll Hall Of Fame, but because we kept going and still had hits through the '80s maybe we blotted our copy book with some people there."