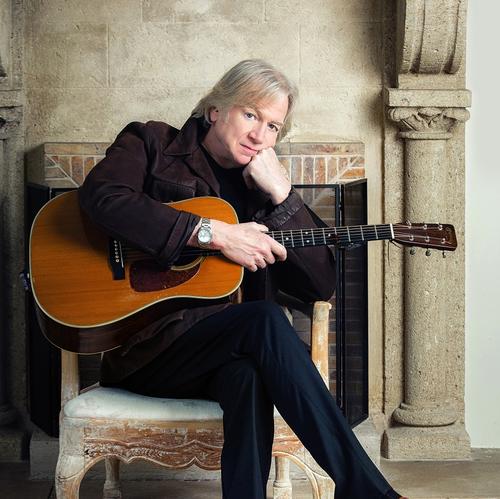 Tue, Jul 01, 08
From Justin: 'That'll Be the Day'
One Saturday night in the autumn of 1957 the 45' of Buddy Holly's "That'll Be The Day" (his second recording of the song, the one on the Brunswick label), was being played over and over again at a church hall that I sometimes went to in Swindon. We used to call these evenings 'a social'.
After several plays, the record would be turned over and we jigged and jerked around to "I'm Looking For Someone to Love" (such a simple and true sentiment for all 50's teenagers). By the end of the evening I had committed every detail of both songs to memory, and on the bus home, and as I walked to our house from the bus stop, I knew, in a mood of glorious euphoria, that my whole life was going to be different.
From that day onwards, and for the next few years, my musical and emotional life revolved around Buddy Holly. He taught many of us how to play guitar properly too. Before Buddy we were stuck on a boring old open G skiffle riff. I met Maria Elena in the seventies; she came to a few of our gigs and I was always thrilled to be in her company. She told me that when you watched him the most striking thing about his guitar-playing was the way he played the down strokes with his right hand - the sheer speed of his rhythm. You can see it on the few precious bits of film. His guitar always carried the groove and 'feel' of the songs, and it was through him that I came to realise what makes music truly swing.
Norman Petty's contribution to the 'sound' was just right, but even 10 year olds like me sensed that Buddy would very quickly outgrow the influence and contribution of the people around him. I remember having an earnest conversation during a chemistry lesson about whether Petty deserved a writing credit when everybody knew it was 'all Buddy really'. As it turned out the instincts of my classmates and myself were right. Would Buddy have been doing that fatal tour if other people weren't arguing about their share of a part of him? I don't think so.
In the fifties the BBC rarely played 'pop' music, records were the only way to hear it, -- if you could find someone with a record player!
Most of us carried our 45's and 78's around to parties looking for a Dansette (or a 'Radiogram', as the posh ones were called), because we all had records, but few families could afford a player. Our records were our whole lives then, and Buddy's are still my favourites.
At the time of course, Elvis was 'the King', but Buddy was the one who really did play the guitar on the records, who wrote his own brilliant songs and sang within a great group. He didn't pose 'out the front' (something we mere mortals could never aspire to),
he didn't have to! For me he was the true Number 1. He showed us all the way, and when he was taken so early there was a chill emptiness in our lives that was only warmed eventually by the arrival of the Beatles. He made the world a better place.
Justin Hayward