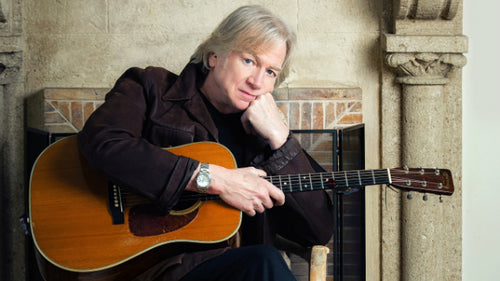 Sun, Oct 01, 00
From Justin: Before leaving for the Moody Blues USA Fall Tour 2000
As many of you know, I'm on tour with the Moodies for the next few weeks, through California, Arizona, Nevada, Colorado, Texas, Louisiana, Missouri, Alabama, Ohio, Illinois, Michigan, New Jersey and New York. I'm looking forward to being with the guys again and I'm sure we'll have some fun as well as playing the music we love. This tour is hard to pack for as it slowly gets colder as we go along. It will also be interesting playing somewhere different in Vegas this time. But I'm glad we end up in New York as it's becoming one of my favorite places.
Before I leave for the US I'm very proud and honoured that on the 18th of October, A.S.C.A.P. (The American Society of Composers, Authors and Publishers) are presenting me with their "Golden Note" lifetime achievment award, as a songwriter, at a dinner at the Grosvesnor House Hotel in London. The last time they gave this to an Englishman was nine years ago: to Elton John. It will be a very special night for me.
After the tour I hope to be working in Italy (if I have my way) at Mullinetti Studios, on some music for a new IMAX film. More details as they come available.
I can't wait to play the DVD of "Hall of Fame" which is released in November. Danilo Alberto and I had such fun (and not a little hard work) mixing the sound from that night at the Albert Hall - the 5 point 1 surround sound was the highlight.
I'll have to go and buy a system of my own now!
- Justin