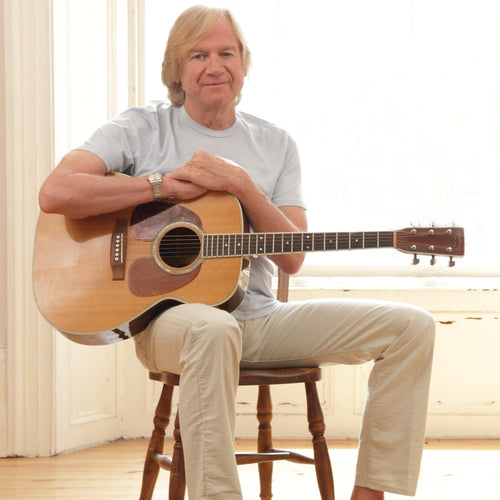 Thu, Feb 28, 13
A Message from Justin Hayward on "Spirits of the Western Sky"
I had collected so many songs over the last few years that I started recording my voice and harmonies, guitars and basic keyboards at a studio in Nice where the engineer has a fine set of microphones and where the vibe is conducive to expressing yourself freely and without inhibition. This method of starting a recording, (which I had never done before - previously going the traditional route of making a 'track' then recoding the voice last), really meant that I captured the essence of each song as I wrote it - not influenced by a backing track.
So, I was building the song, starting with the voice and the original feeling I had experienced in my room, alone.  I realized I was writing about people, acquaintances and lovers, about friends and those I only knew at a distance. About events and places that invoked precious emotions and memories. I got lost in it completely and it became my whole life.
The album moves me because it is true. I do hope you find things in your own lives that resonate in some of the songs, in the melodies and in the guitars that are so dear to me. It's about you, not just me. 
Love,
Justin